Realtime Dashboard
Monitor activity as it happens on your site or app.Real-Time allows you to monitor activity as it happens on your site or app. The report is updated continuously and is refreshed every 5 seconds.For example, you can see how many people are on your site right now, which pages or events they're interacting with.
How to use this view
With Real-Time, you can immediately and continuously monitor the effects that new campaigns and site changes have on your traffic. Here are a few of the ways you might use Real-Time:
Monitor whether new and changed content on your site is being viewed
See whether a one-day promotion is driving traffic to your site or app, and which pages these users are viewing
Monitor the immediate effects on traffic from a blog/social network post.
Verify that the tracking code is working on your site or app
Active Visitor Count
This widget shows a streaming bar chart of active visitors on your website. The chart shows a total of 30 secs of visitor count data.
BY VISITOR TYPE

New
Returning

BY PLATFORM

Web
Mobile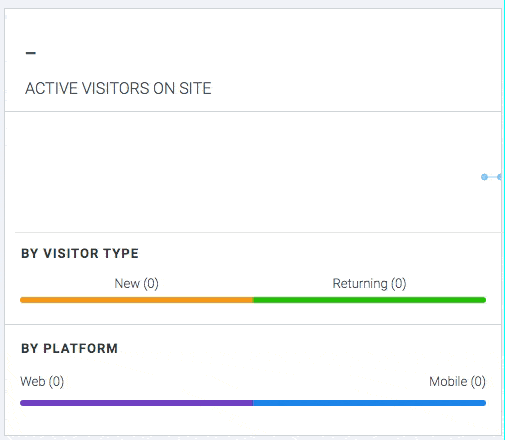 Live Locations
Use the Realtime Map to see the geographic locations of your active users.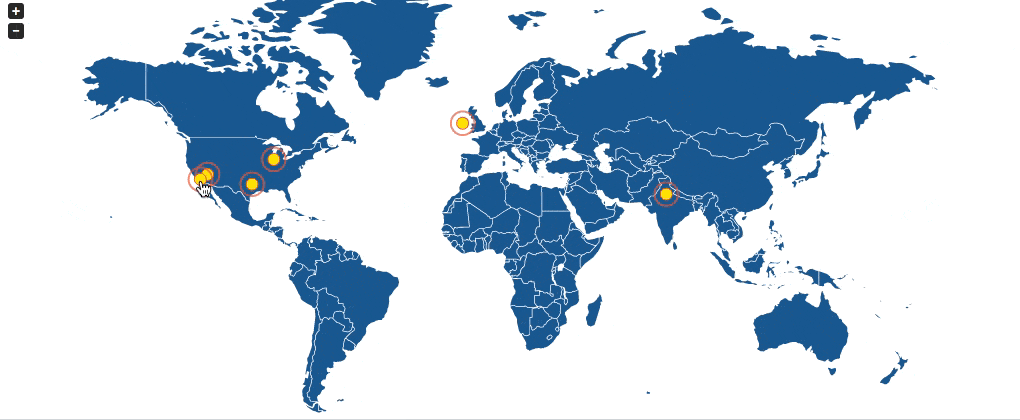 User Details
View Active user details
UCP: Unified customer profile. You can use this to see what other interactions were done by a returning user.
Visitors: ID of the visitor,if unknown it would be an IP address. If the user is known the ID is resolved to an Email ID
Source: Traffic Source
Page URL: Currently browsed page.
Location: Country & City details