Core Concepts
The core marketing concepts of any company purely lies under 3 segment
Fundamentals of Marketing Process
What is Marketing?
Process by which individuals and groups obtain what they need and want through creating and exchanging products and value with others. Simply put: Marketing is the delivery of customer satisfaction at a profit.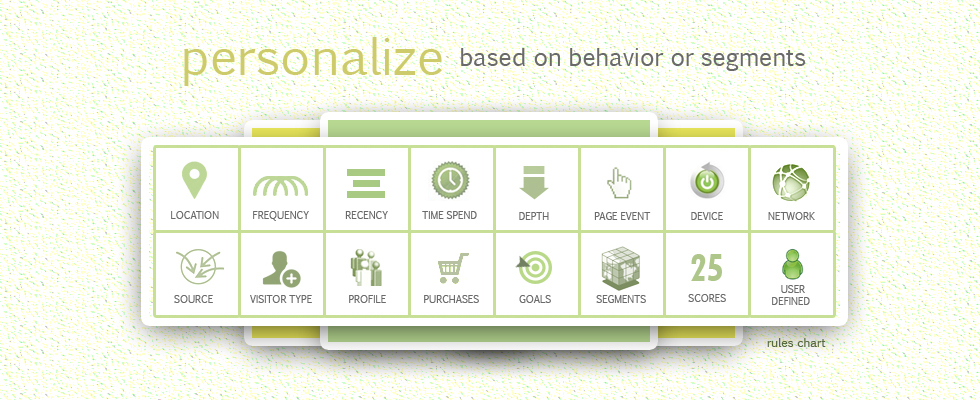 What is the Marketing Objective ?
"Satisfy the needs of a group of customers better than the competition."
Distinguish from Selling or Advertising: – merely a subset of marketing actions used to satisfy consumer needs.
Marketing focuses on the use of all the firm's controllable influences to satisfy the customer.
Activities involved in the marketing process:
Identify needs of customers that company can satisfy.
Design a Product ("bundle of benefits") that satisfies those needs - better than existing products.
Promote / communicate these benefits in order to motivate purchase
Price at the right level so that consumers are willing & able to buy the product and the firm's profit goals are met
Make the product available at the right Place so that exchange is facilitated
What are the two major types of marketing?
The two main types of marketing strategy are:
Business to business (B2B) marketing.
Business to consumer (B2C) marketing.
What are the 4 basic marketing strategies?
There are four marketing mix variables that are associated with a product. These must be taken into consideration when making any decisions regarding marketing activities. These are often known as the "Four P's" in marketing. Note that these should only be identified after a target market is selected. All marketing mix variables are controllable, internal factors. These include:
Product: This variable described all factors relating to the actual product visible to the consumer. These may include things such as quality, features, options, style, packaging, brand, sizes, labels, variety, and warranties.
Price: The price variable includes not only the list price, but all other pricing factors associated with a product. These may include discounts, allowances, payment options and periods, and credit terms. All of these are related to the final, whole price of the product.
Place: Place deals with all distribution and location aspects of a product. How and what are the products available to consumers? These may include assortments, channels, coverage areas, locations, and inventories.
Promotion: Promotion is any and all efforts by a company to publicize a product and make the consumer aware of it. Efforts might include advertising, personal selling, sales, public relations, or internet activities.
The marketing mix should only be determined after a target market is determined.
While the marketing mix consists of factors that are controllable by a company, there are numerous external factors that must be taken into consideration when scanning the environment the product or service is marketed in. The company can do nothing about these in the long run, but can react to them in the short run. They will certainly impact what the marketer can do.
External Factors (Uncontrollable)
Demographic environment
Economic environment
Competitive environment
Physical environment
Political and legal environment
Social/Cultural environment
Company related environment
Market Segmentation
An overview of the segmentation process marketers go through when segmenting an entire market, selecting a target market, and positioning the product in that market.
Market Segmentation
Identify bases for segmenting the market
Develop profiles of resulting segments
Market Targeting
Develop measures of segment attractiveness
Select the target segments
Product Positioning
Develop product positioning for each target segment.
Develop marketing mix for each target segment
Fundamentals of Sales Process
Like we all know that every successful business strives for customer acquisition and retention. This document is intended to bring out the Marketing -Sales outcome by stages at high level and establishes how each stage enablement helps in achieving the best possible output.
Customer Acquisition Process
Let's take up the Customer acquisition as a high level process in line with our P5 Lead Management system. When it comes to customer acquisition it is a synthesis of Marketing and Sales broken down into 2 major stages viz.,
MQL - Marketing Qualified Lead Stage
SQL - Sales Qualified Lead stage
Which is further broken down into this high-level process called SPANCO and it stands for
Suspect
Prospect
Approach
Negotiate
Close
Order
However, the above stages are the main stages and any business can have further classification to monitor finer stages depending upon their business to ensure timely actions are rendered due to stage visibility. All CRM / sales management software use sales staging to understand the sales funnel and the conversion ratio.
All businesses have their own sales stages which are purely dependent on the product / services that they are selling. What is more important is to monitor numbers, (how many prospects in what stage, comparing which sales person has better ratios etc.) and that can be done using a good Sales -CRM software which can be used for sales process monitoring.
MQL-Marketing Qualified Lead Stage
Suspect
It is a stage where the Marketer / Sales Personnel would research to know about a particular Business Account / Entity to find whether his product or services could fit for their requirement. It does not matter whether the customer is already using a competition product or he does not have a product but he certainly has a requirement and the result of this is the Suspect List of accounts / names. This would be the first qualifying stage to start the suspect engagement to convert into a Prospect.
Prospect
A prospect is a stage which begins post the outcome of the engagement in the previous suspect stage where the seller has identified the MAN factor which are qualifiers for this stage.
M-Money : Do they have the money to buy?
A- Authority : Is the person whom I'm meeting has the authority to make a buying decision?
N-Need : Do they really have a need for the product / service that you intend to sell?
If the above check list is qualified with positives then it is a Qualified Prospect and this brings the end of MQL Stage
SQL - Sales Qualified Lead stage
A qualified prospect can be categorised into 3 most commonly used stages for evaluation of prospect funnel for ease as COLD, WARM, HOT or This can be classified into different stages / terminologies as required by the respective businesses can be further classified more with custom stages as required.
Approach
Lead Qualification
Interacted with the Prospect and confirmed the need for the product / service for sure . Have met the Authority and has been positive to the product / service offered and the budgets are available currently. But they are looking forward for more information / interaction / planning to evaluate competition products / services as well and a clear opportunity is visible to further the sales process and could take about 60-90 days to complete. The Prospect is keen to have a demonstration / See / POC (as per the product / service) Cold (60-90 Days Cycle)
Proposition
The Prospect has evaluated the Need and Authority has approved the product / service either through a demonstration / See / POC . A formal proposal has been shared but needs to confirm the decision based on some more internal processes to obtain the complete buy in internally through the evaluated value proposition one has derived out of the evaluation OR Need is immediate and Authority has approved the product / service formally to the competitor as well and the customer wants to Negotiate to obtain the best deal and the internal vendor registration process requires adequate time and thereby the possibility to close with in 60 days possible provided the Negotiation stage passes through successfully -- Warm (30-60 Days Cycle)
Negotiation
Immediate Need, Authority has approved after successful evaluation of the value proposition and has had completed the Negotiation process and the Budget is available and will be closed within 30 days and have crossed all the critical approvals internally OR Immediate Need, Authority has approved after successful evaluation of the value proposition and has completed the Negotiation process but the customer's required pricing is not matching with the seller's price and thereby dialogues are in process for a final outcome. HOT (1-30 Days Cycle)
Close
This stage yields us two results WIN and LOST.
WIN
A very happy stage for any business where the customer has issued a confirmation note in the form of a LOI (Letter of Intent), email confirmation or a Purchase Order.
LOST
A very sad stage for any business where the customer declined to go with the seller's product / service due to price or a decision that was taken suddenly by their management to hold the decision to buy due to internal reasons
Order
This is a stage where the final and formal agreement is signed mutually with all agreed terms and conditions and are awaiting for the payment and the work to begin as per the agreement.
Note: The above content contains processes which are generic in nature and the stages can be written based on the business requirement for ex: Let us say if this LMS is used by a Real Estate Company then they would require a stage called Site Visit and if the same is used by Plumb5 team for their own sales processes then they would want a stage called Trial. Hence the terminologies can be custom based.
Fundamentals of Digital Marketing Process
Do you feel like you have a firm grasp on digital marketing for your business?
If the answer is no, you're not alone. With the rise of the internet, marketing possibilities for companies having been ever-expanding over the past few decades. And if you don't include these digital strategies in your marketing plan, it will leave your business in the dust.
Don't worry- we're here to help! In this quick and complete guide to digital marketing for you, we'll explain everything you need to know about what digital marketing is and how to use it to grow your business.
Let's get into it!
What Is Digital Marketing?
A true understanding of anything starts with the basics, so let's cover the foundations of digital marketing now.
How It All Started: Although digital marketing came into its own in the 2000's, it has much earlier roots. Here's a timeline of digital marketing-related technology:
1981: IBM releases the first ever personal computer.
1989: The storage abilities of computers reached 100 MB.
1995: There are 16 million internet users.
1996: The average American spends 30 minutes online.
2002: The number of worldwide internet users reaches 558 million.
2004: Google is public, Facebook launches, Yelp launches, Gmail launches, and users begin researching products online in the mid-2000's.
2005: YouTube launch.
2006: Twitter launch.
2007: The first iPhone is released (smartphones allow consumers to make decisions anywhere, anytime- a total game-changer for digital marketing).
2010: By 2010, advertisers had created software for mobile, analytics, search, and social.
Post 2010: People transition from being comfortable with technology to being dependent on it.
All of these events added to the birth of digital marketing. In a society where the average person spends more than 10 hours immersed in technology per day, it only makes sense that advertisers have capitalized.
Digital Marketing is what you do online to capture consumers' attention, facilitate the flow of traffic to your business' website, get people on board with your email list, purchase what you're selling, or download your company's application.What makes digital marketing unique is its measurability. Where it can be difficult to tell how many people have purchased your product because of a traditional marketing strategy (like a billboard), you can always tell exactly how well your digital marketing efforts are paying off.
Social Media : Facebook, LinkedIn, Snapchat, Instagram, Twitter…the list goes on. The average person spends almost two hours perusing social media every day!
These platforms are a great way to promote and effectively solicit business, and there are a lot of ways in which you can do it. Advertising through influencers, running promotions, creating a buzz around your brand, interacting directly with consumers, and purchasing ad space on the media platforms themselves, are all examples of ways to market through social media
Types of Digital Marketing:
The 7 big categories of online marketing are
Search engine optimization (SEO)
Search engine marketing (SEM)
Content marketing on website / Blogs.
Social Media Marketing (SMM)
Affiliate marketing.
Email marketing.
SMS marketing
SEO stands for Search Engine Optimization.
The goal of SEO is to raise your ranking in search engine results. The goal would be to have your business' website at the very top of the search results.When it comes to digital marketing for you, SEO is the name of the game.
SEM stands for Search Engine Marketing.
Search engine marketing, or SEM, is one of the most effective ways to grow your business in an increasingly competitive marketplace. With millions of businesses out there all vying for the same eyeballs, it's never been more important to advertise online, and search engine marketing is the most effective way to promote your products and grow your business.
Search Engine Marketing – An Overview
Search engine marketing is the practice of marketing a business using paid advertisements that appear on search engine results pages (or SERPs). Advertisers bid on keywords that users of services such as Google and Bing might enter when looking for certain products or services, which gives the advertiser the opportunity for their ads to appear alongside results for those search queries.
These ads, often known by the term pay-per-click ads, come in a variety of formats. Some are small, text-based ads, whereas others, such as product listing ads (PLAs, also known as Shopping ads) are more visual, product-based advertisements that allow consumers to see important information at-a-glance, such as price and reviews.
Search engine marketing's greatest strength is that it offers advertisers the opportunity to put their ads in front of motivated customers who are ready to buy at the precise moment they're ready to make a purchase. No other advertising medium can do this, which is why search engine marketing is so effective and such an amazingly powerful way to grow your business.
SEM vs. SEO
SEM versus SEO: What's the difference?
Generally, "Search Engine Marketing" refers to paid search marketing, a system where businesses pay Google to show their ads in the search results.
Search engine optimization, or SEO, is different because businesses don't pay Google for traffic and clicks; rather, they earn a free spot in the search results by having the most relevant content for a given keyword search.Both SEO and SEM should be fundamental parts of your online marketing strategy. SEO is a powerful way to drive evergreen traffic at the top of the funnel, while search engine advertisements are a highly cost-effective way to drive conversions at the bottom of the funnel.
Keywords: The Foundation of Search Engine Marketing
Keywords are the foundation of search engine marketing. As users enter keywords (as part of search queries) into search engines to find what they're looking for, it should come as little surprise that keywords form the basis of search engine marketing as an advertising strategy.
SEM Keyword Research
Before you can choose which keywords to use in your search engine marketing campaigns, you need to conduct comprehensive research as part of your keyword management strategy. First, you need to identify keywords that are relevant to your business and that prospective customers are likely to use when searching for your products and services. One way to accomplish this is by using WordStream's Free Keyword Tool. Simply enter a keyword that's relevant to your business or service, and see related keyword suggestion ideas that can form the basis of various search engine marketing campaigns.
Pick Your Keywords
When you understand the real search terms people are using that drive them to find results like yours, you can tailor your strategy to align with those terms and intent. With SEO, it's ultimately up to the search engine to determine how, when, and where to display your result, including which keywords your website will show for. Every search engine has an involved process for assessing each site on the web so that they can display the ones they deem to be most relevant for a given search query. With search engine marketing, however, you pick the terms you want to show up for. You bid on the terms that you think are most relevant to your business, and you can choose different keywords for each campaign. One of the great things about SEM is that you can run multiple campaigns built around different areas or focuses of your business so you increase your chances of appearing for relevant searches.
Identify Your Audience
Search engine marketing also gives you the power to identify the audience for your advertising. Because the big search engines, like Google and Bing, have collected a lot of data on users, you can target your ads at people based on specific demographics.
Design Your Campaign
Once you've settled on the keywords and audience for your ads, it's time to select your campaign type and design your creative. Most search engines offer a variety of ad types — from Google Shopping Ads with images designed to feature specific products to text-based ads aimed at raising brand awareness. (Check out this list of Google's campaign types for a better sense of how they break down ads by goals.)
The content of your ad is also important. You want your headlines and descriptions to give consumers as much information as possible about your brand and the specific offer you're making in the ad.
Going Once, Going Twice…
The final key component of search engine marketing is the bidding and auction process. Once you've created your ads, you're asked to design a bid strategy. You decide how much you're willing to pay to show up for any given keyword.
Then, as consumers enter those keywords into their search engine, a mini-auction takes place, lightning-fast. Your site is pitted against others that are hoping to show up for the same term. Search engines select the winner based on a handful of factors. One, of course, is how much you're willing to pay as compared to the other advertisers hoping to display for the term.
The other major factor is your ad's Quality Score. Search engines have a vested interest in only displaying ads that are actually relevant for that keyword — they don't want to spam consumers with ads that are off-topic or simply poorly designed. The higher your Quality Score, the greater shot your ad has at being selected to display for your desired search term.
Track Your Clickthrough Rate
Your clickthrough rate (CTR) is the number of clicks your ad gets as compared to the number of impressions, or views. A high CTR is one indicator of search marketing success. Not only does a high CTR help boost your Quality Score, making your ad more likely to show up in the future, but it also gives your business the best shot at driving conversions from your ad. Once consumers have clicked through to your website, they're one step closer to doing business with you.
PR stands for Public Relations
Although PR isn't limited to the digital marketing world, it's definitely worth mentioning. The name of the game when it comes to PR is exposure… of course, the right kind. Reputation management is worth a mention here, too. Navigating your business' reputation online can be challenging with so many user-based review websites floating around these days. Making an effort to defend your company's online reputation will go a long way.
Content Marketing
Content marketing is a type of marketing that involves the creation and sharing of online material (such as videos, blogs, and social media posts) that does not explicitly promote a brand but is intended to stimulate interest in its products or services.
Social Media Marketing (SMM)
Social media marketing is the use of social media platforms and websites to promote a product or service. Although the terms e-marketing and digital marketing are still dominant in academia, social media marketing is becoming more popular for both practitioners and researchers."Social media marketing is the process of gaining website traffic or attention through social media sites." ... Social media marketing is the process of creating content that you have tailored to the context of each individual social media platform in order to drive user engagement and sharing. Some of the most popular platforms for brand development and marketing include:
Top 10 Trending Social Media Apps to Follow
The Different Types Of Social Media Platforms To Serve Ads:
Social networking (Facebook, LinkedIn, Google+).
Microblogging (Twitter, Tumblr).
Photo sharing (Instagram, Snapchat, Pinterest).
Video sharing (YouTube, Facebook Live, Periscope, Vimeo).
Viral Marketing
Viral marketing could mean a huge success for your company- even overnight.You know those weird, trendy, or catchy videos that your friends will pass around, some with millions of views? They're an example of something going viral.If you can incorporate marketing for your business into a piece of viral media, you'll be skyrocketing your sales in no time- now that's digital marketing for you! The costs of viral marketing come into play when it's time to promote. Effective viral promotion could set you back thousands. On the other hand, it's not unheard of for an amateur video to take off without warning! Focus on content and creativity, and it may just get shared around the world.
Affiliate Marketing
Teamwork makes the dream work! The only thing is, if a sale is created from this type of digital marketing, the profits are shared.Bringing in affiliates to create leads and sales for your company means that you pay them on commission, which is decided by you. This means no upfront cost! But be careful who you work with. You'll be sharing information about your business with whichever affiliates you choose. Make sure you trust them with that information.
Email Marketing
Email marketing is a way to directly market to your business' consumers. It's featured in digital marketing for you because it's so simple. You just send out emails to a mass group of people to advertise a deal, check in with them about what's new with your company, fill consumers in about new products you may be selling, or literally any other creative and incentivizing ways you can think of to communicate with your readers.Email marketing is cheap! All you need is an email address and a pair of hands.
SMS Marketing
SMS Marketing is sending promotional campaigns or transactional messages for marketing purposes using text messages (SMS). These messages are mostly meant to communicate time-sensitive offers, updates, and alerts to people who have consented to receive these messages from your business.
A SMS Can be of 2 types as per the TRAI bifurcation and they follow different rules and procedures for sending the message under each below mentioned category.
Promotional SMS (Transactional Implicit)
Transactional SMS (Transactional Explicit)
Summary
Going over each and every detail is imperative for understanding digital marketing for you. Here's an overview of what each aspect does for your company:
SEO & SEM: Both bolster the flow of traffic from search engines
PR: Works to increase your business' exposure
Content Marketing: Sales, search engine traffic, exposure… it's all included
Email Marketing: Promotes and connects with your client base via electronic mail
Viral Marketing: Gives your company short-term exposure
Affiliate Marketing: Boosts your sales and leads
Why Does Your Business Need A Digital Marketing Strategy?
How do you decide if these strategies are right for your business? Well, this is an easy one, because digital marketing will help any business grow and succeed, no matter how small of an online presence they start with.Digital marketing is about hitting the ground of huge online follower-ship, and more about understanding your client base and who they really are. If you get into the consumers' heads, you're already on your way to great success with digital marketing.In a society where even 90% of drivers are on their cell phones at all times (I'm not condoning this, just stating the facts), ignoring digital marketing strategies is not correct. Not only are people glued to their devices, but online presence matters to consumers. In fact, statistics show us that 61% of people won't return to a website after a less-than-satisfactory experience, and 40% of those people will turn to a competitor instead. The facts show that a whole lot of people are online, and a whole lot of people care about what they're seeing there.
Digital Marketing Mistakes
Learning about digital marketing for you isn't just about what you should do, but also what you shouldn't.Avoid common mistakes made in digital marketing by learning from others'. Here are a couple of examples:
False Confidence: Sure, in a perfect world your content would get noticed and in turn create sales for your business purely based on its quality. Unfortunately, that's not how the world works. If you don't take advantage of the techniques listed above, your material won't receive the exposure that it deserves.
Going Too Hard, Too Fast: Instead of taking the time to analyze exactly what's right for their business, some people take every avenue right away. Without careful and proper planning, digital marketing strategies will not be effective. Make sure you take the time needed to foster each strategy you choose to use individually. Trying everything at once could result in working with the wrong people and getting a result that isn't worth what you're paying for it.
How To Create A Plan: The key is to take things slow.
Now that you're ready to create a plan for your company's digital marketing strategy, approach things slowly and carefully. Money matters and you don't want to be dumping thousands into ineffective marketing schemes. And of course, the last thing you want to do is cross your fingers, jump off the deep end, and hope for the best.
Here are some tips:
Make one goal at a time
Take the time to get to know your client base
Stay patient
Be picky about who you choose to work with
How To Track Your Progress: As we've already learned in this digital marketing for you guide, with digital marketing, you can track your progress. Here's how.The way to do this is by using an analytical software like Plumb5. This software will provide you with KPI's, or Key Performance Indicators.Key Performance Indicators give you big picture indications of how effective the strategies you've enforced from this digital marketing for you guide are.