Leads
Lead management is the process of capturing leads, tracking their activities and behavior, and qualifying and engaging them until they are ready to be passed on to quota-carrying sales executives. A sales lead is a person or business who may eventually become a client. Sales lead also refers to the data that identifies an entity as a potential buyer of a product or service.
A sales lead refers to a person or business entity that is currently not a client but may eventually become a client.
Sales leads are also the data that identifies someone as a potential buyer of a service or product.
Several factors determine the quality of the sales lead, such as the accuracy of the contact information, the incentive used to motivate the prospect, and whether the prospect was aware of the sales opportunity at the time they responded.
Companies use a variety of marketing methods to generate sales leads, such as direct response marketing, advertising, networking, outbound sales calls, email marketing, social media campaigns, and Internet marketing.
The lead list is divided into the following two tabs
Lead List
Lead List section gives you access to all leads of your sales funnel. The funnel names/ lead stage is customised as per your requirement. From the Lead List you will be able to Jump on your sales funnel,Perform bulk tasks such as Send Email, Send SMS, Download leads, Refer a lead, etc & Sort the list as per your requirement.
All repeat leads are Marked with a Green Icon. You can also add a new lead manually using the Create lead screen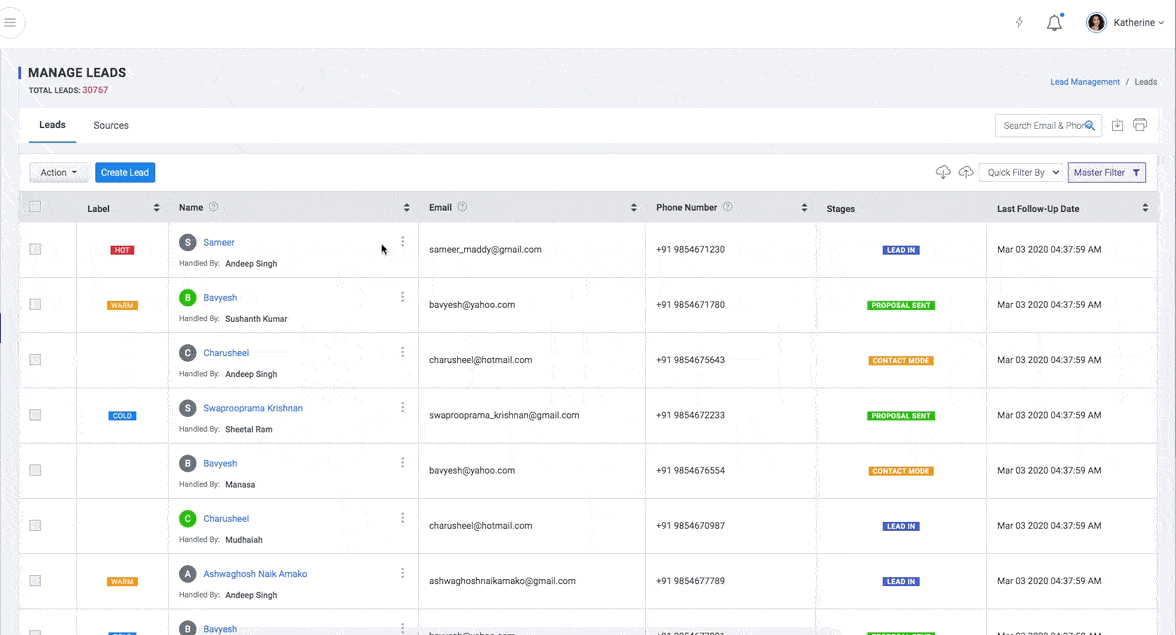 Sources
Direct lead flow from online sources. Getting leads directly in Plumb5 through all your online channels. We help you to integrate with all your online sources so that leads would automatically flow into the system and we achieve zero leakage with faster response time.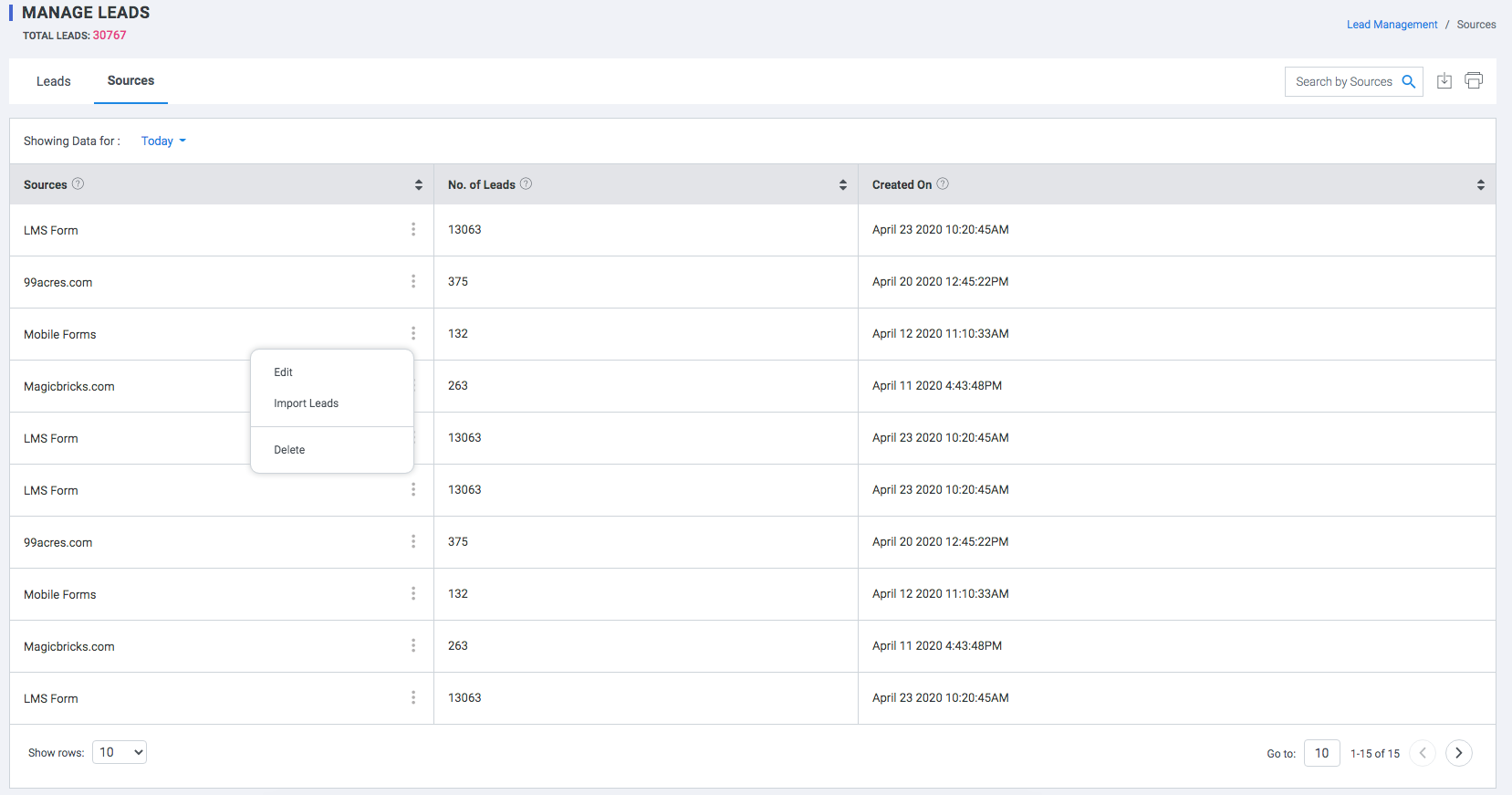 Auto capturing helps you to focus more on your conversions rather than managing your lead data manually.
We can integrate with various online channels like
Google Ads
Facebook
LinkedIn
Instagram
Website/Landing pages
You can also import leads into each source.