Manage Contacts
Automate leads captured by Facebook Lead Ads directly into Plumb5. Once you have connected your facebook page with Plumb5, All leads that come via any of the Lead Ad Forms in Facebook, will be retrieved and sorted in Plumb5. Your contacts home is where your contact records are displayed. You can:
have an overview of your contacts;
quickly filter contacts based on their property values;
create and save views that show only contacts that meet a certain criteria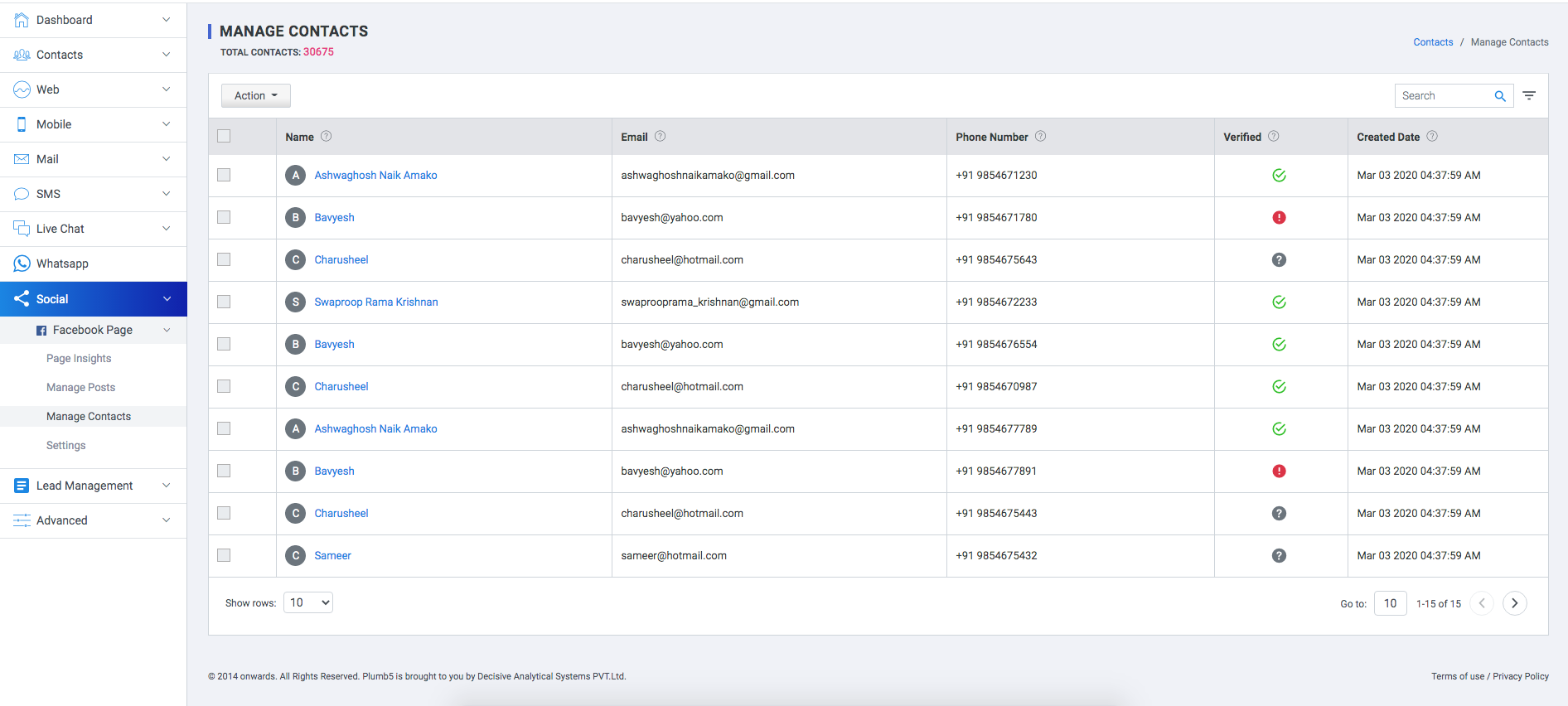 Select action
Select contacts & click actions drop down list has the following options
Add Remove Group
Use this option to add multiple contacts to a single or multiple groups
Unsubscribe
Use this option to opt-out contacts from Mail communications
Invalidate
Use this option to un-verify contacts.
Unified Customer Profile
The Unified Data Architecture is what makes Plumb5 most powerful, allowing business to scale exponentially using automation, speed and accuracy. The architecture is designed by building relationships between data parameters into a structure which behaves like a Turing tape. Such a structure can solve any business related problem arising from data or data automation.