Follow - up
Leveraging your Plumb5 lead management system can greatly improve the sales follow up process. Sales teams can use the follow-up module to qualify leads, set reminders, activities and actions to trigger your salespeople into action. Marketing can assist with the sales lead follow up process by providing messaging, product information and e-mail templates – all of which can be managed within the Plumb5 platform.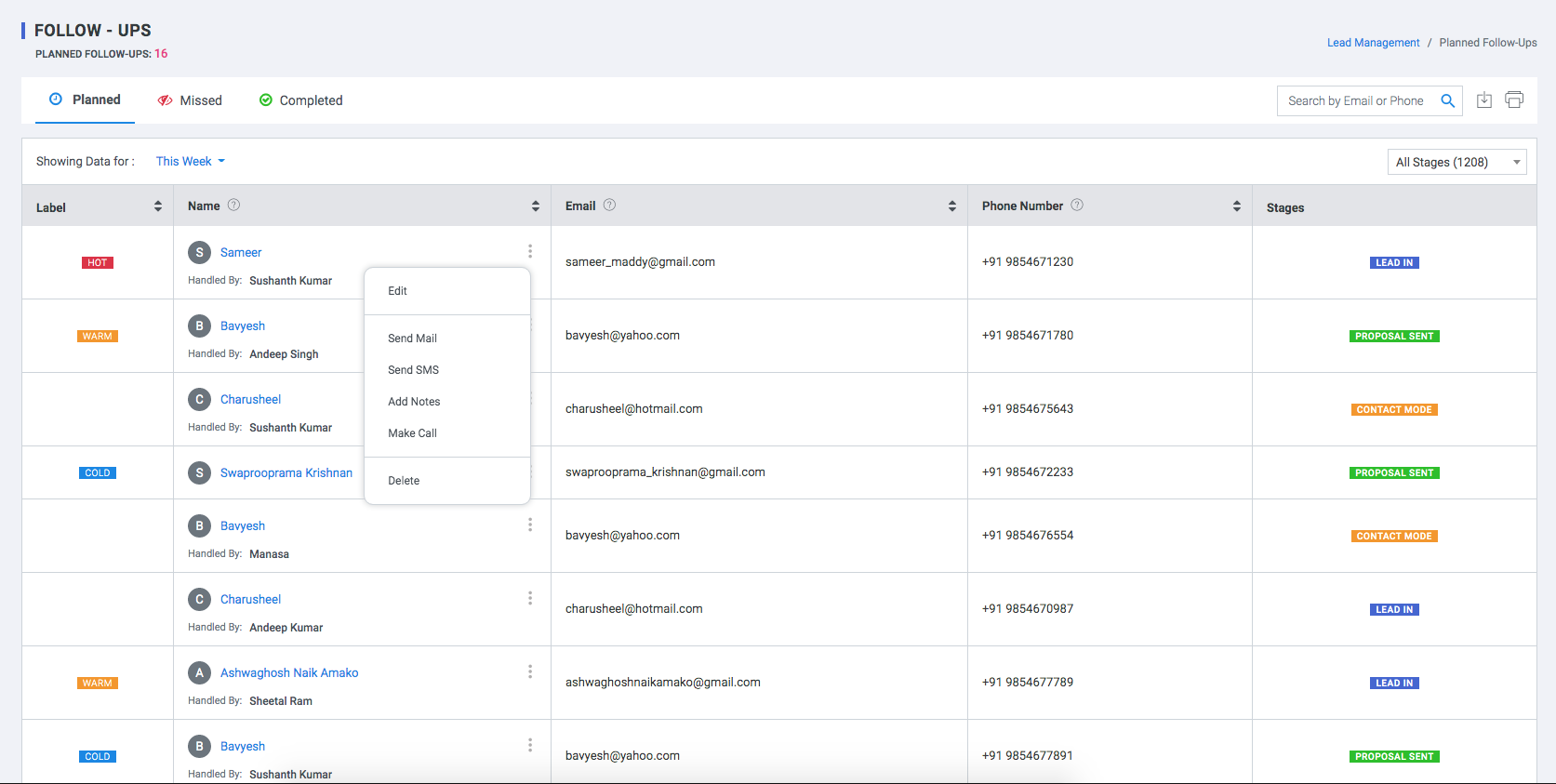 The follow-up screen is divided into 3 parts namely:
Planned : List of planned follow-ups for the time period selected.
Missed : List of missed follow-ups for the time period selected.
Completed : List of completed follow-ups for the time period selected.
This screen can be used for editing the follow-ups,Send a Mail,Add notes and & Make a call.
Data Columns
Lead Label
In-order to reduce clutter, color-coded Lead labels will allow you to visually categorize your leads as you are working through qualifying them.
Name
Name of the Prospect
Email
Email ID of the prospect
Phone Number
Phone Number of the Prospect
Stage
Current Lead Funnel/Stage that this prospect is in.